Gray Area — Who Will Treat
Aging Boomers?
When the last baby boomers turn 65 in 2030, there will be an estimated 70 million older adults in the United States. But will there be enough healthcare professionals to care for them?
Read more »



Amyloid-Beta Oligomers — Newest Targets in the Fight Against Alzheimer's Disease


Alzheimer's disease is the most common cause of the clinical syndrome of dementia, affects one-half of the 85-and-older population, and is responsible for about two-thirds of all dementia.
Read more »

Drugs Linked to Cognitive
Impairment and Increased Risk
of Death
A study has linked certain medications, such as over-the-counter and prescription sleep aids as well as medications for allergies, depression, pain, nausea, hypertension, congestive heart failure, and incontinence, with having anticholinergic effects that can cause cognitive impairment and possibly early death in older adults. Read more »



Have a question you want answered by one of our experts? Send your question to AWeditor@gvpub.com and it may be featured in an upcoming e-newsletter or print issue.



EMSeeQ


The EMSeeQ is the first cellular-based emergency locator device/service that works in conjunction with law enforcement officials to determine the precise location of a missing person. The watchlike device is designed to help patients with Alzheimer's disease who are at risk of becoming disoriented and possibly lost while wandering. The EmSeeQ is triggered by a spouse or a caregiver. The device uses triangulation through a cellular network to accurately determine a person's location. To protect privacy, EmSeeQ tracks an individual only in a true emergency. Learn more »



IntelliWheels


It's the mission of IntelliWheels to improve mobility options for wheelchair users. Any hospital-style wheelchair can be retrofitted with the IntelliWheels Easy Push that features a gear ratio that makes it twice as easy to push as other wheelchairs. It provides patients with limited strength more mobility options and a safer and more affordable option than a powered wheelchair. Learn more »



Among aging patients' greatest health concerns is the possibility of developing Alzheimer's disease (AD). It affects one-half of older adults over the age of 85. With no cure available, the prospect of years of cognitive decline due to AD paints a frightening picture for elders.

Providers are familiar with study findings suggesting an association between AD and systemic metabolic changes. We know diet, exercise, cardiovascular health, and genetics play a role in an individual's likelihood of developing AD.

But does a patient's weight factor into that likelihood? Is overweight a recipe for AD? Does a lower body mass index offer protection against developing AD? In our E-News Exclusive, experts provide insight into varying opinions.

Be sure to visit Aging Well's website at www.AgingWellmag.com, where you'll find news and information that's relevant and reliable. We welcome your feedback at AWeditor@gvpub.com. Follow Aging Well on Facebook too.

— Barbara Worthington, editor



Alzheimer's Disease Driver: Overweight or Underweight?
By Karen Appold

A recent study showed that middle-aged adults who are overweight are more likely to develop Alzheimer's disease (AD) decades later than individuals at normal weight. However, research has also revealed that people in the earliest stages of AD are more likely to have a lower body mass index (BMI).

"While the results may seem conflicting, we think that both assessments are accurate," says study author Jeffrey Burns, MD, MS, associate director of the University of Kansas Alzheimer's Disease Center. "Our interpretation is that on one hand being overweight increases the risk of having Alzheimer's disease, and in the earliest stages of this disease, weight loss can occur.

Full Story »



A Caring Staff Makes All the Difference


Quality care is a hallmark of highly rated American nursing homes, according to an article in the Detroit Free Press.



More Suffer From Hearing Loss Than Expected


The Baltimore Sun reports that hearing loss among older adults may be much more prevalent than previously thought.



Mix-Up Leads to Delayed Diagnosis


Practitioners find that high volumes of patients' lab, pathology, and radiology test results place a significant burden on them to follow up with communications, according to an online article at MSNBC.com.


Geriatrician Doesn't Shy From Tough Talk


When do medicine and technology reach their limitations in prolonging life with quality and dignity? One geriatrician isn't afraid to have "the talk," reports the Los Angeles Times.



Have a product or service you want to market to geriatricians, other physicians who treat aging patients, PAs, or NPs or are you a physician recruiter with a practice partnership opening, academic appointment, or staff position to fill quickly? Aging Well offers many flexible advertising programs designed to maximize your results. From print advertising to e-newsletter sponsorships, website advertising to direct mail opportunities, Aging Well helps achieve your goals. E-mail our experienced account executives today at sales@gvpub.com for more information or call 800-278-4400!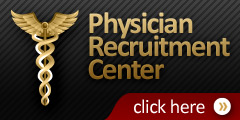 The Physician Recruitment Center (www.AgingWellmag.com/PRC) gives physician recruiters a powerful tool to fill partnership opportunities, academic appointments, and hospital staff positions. Aging Well drives geriatricians and other physicians who treat older adults to our website regularly for the best coverage of industry news and trends. As a result, the Physician Recruitment Center has become a resource for professionals looking for new opportunities, as well as those physicians just curious to see what's out there.


Aging Well is mobile for iPhone, iPad and Android users! Visit www.AgingWellmag.com/digital on your phone's browser to view the mobile version of this issue and bookmark us for future issues.



You will need Adobe Flash Player to view your digital issue. Go here for a free download.