Infection After Implant:
Cardiac Devices Warrant Vigilance
Implantable electronic devices such as pacemakers and defibrillators offer lifesaving solutions for patients with heart problems. But clinicians must remain vigilant against the possibility of infection following implantation procedures.
Read more »

Predicting Medications'
Adverse Effects
The prevalence of medication errors demands physicians act more diligently to identify potentially inappropriate medications. The STOPP criteria have been developed and validated to flag inappropriate prescribing. Read more »

Combating
Clostridium Difficile
More common among hospitalized or institutionalized elders, these bacteria often affect patients with compromised immune systems. Severe cases can result in irreversible colon damage.
Read more »



Have a question you want answered by one of our experts? Send your question to

AWeditor@gvpub.com

and it may be featured in an upcoming e-newsletter or print issue.


Q. Thanks for a wonderful newsletter. I am interested in exploring natural supplements for cognitive decline. I have heard that lecithin could be helpful. Can you add to this?

Marjorie Piazza, PhD
Eldercare Solutions, Inc
Nyack, New York

A. A 2003 Cochrane analysis found that "the evidence from randomized trials does not support the use of lecithin in the treatment of adults with dementia." They do note that one trial in subjects with memory impairment showed a favorable effect. More recently, a Japanese study looking at soybean lecithin-derived phosphatidylserine showed more promising results in terms of an increase in delayed verbal recall, one of the earliest findings in dementia. The researchers found equivalent results after six months of treatment at both the low (100 mg/day) and high dose (300 mg/day).
Read more »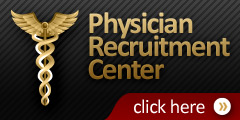 Aetrex GPS Shoes


Available for both men and women, the Aetrex GPS Shoe is designed to help protect individuals with Alzheimer's disease and other forms of dementia who have a tendency to wander and become lost. Featuring the latest GPS tracking technology embedded in the base of the heel, location coordinates are sent to a central monitoring station, enabling family members and caregivers to quickly track a loved one through the interactive tracking website service or via text messages. The footwear provides both comfort and security. Learn more »



SingFit App


The music therapy app SingFit won the Most Innovative Award at the American Telehealth Association's 2011 fall forum. The handicapped-accessible technology enables elders with Alzheimer's disease, brain injuries, and other disabilities to participate in singing to elevate mood and enhance their sense of self. Recently launched on iTunes as a free download with a monthly subscription option for Apple mobile devices, SingFit's Enterprise Edition is available for bulk purchase and customization by eldercare facilities, hospitals, and home healthcare agencies. Learn more »



February is American Heart Month, an ideal time to focus attention on cardiovascular disease and the influence clinicians can exert on its prevalence by emphasizing the need for wise lifestyle choices. The Centers for Disease Control and Prevention estimates that between 60,000 and 100,000 Americans die of deep vein thrombosis (DVT) each year.

Among patients who have had a DVT, estimates suggest that one-third will suffer long-term complications such as swelling, pain, discoloration, and scaling of the limb. And about 33% of patients with DVT will have a recurrence within 10 years. But researchers have developed a procedure designed to reduce complications following DVT.

This month's E-News Exclusive outlines the treatment and the promise it holds for patients who suffer from DVT.

Be sure to visit Aging Well's website at www.AgingWellmag.com, where you'll find news and information that's relevant and reliable. We welcome your feedback at AWeditor@gvpub.com. Follow Aging Well on Facebook too.

— Barbara Worthington, editor



Procedure May Lower Complications After Leg Clots
A procedure in which doctors use a catheter to help reduce complications after deep vein thrombosis (DVT) appears beneficial, a new Norwegian study found. The study appeared online December 13, 2011, in The Lancet and was presented at the annual meeting of the American Society of Hematology in San Diego.

DVT involves a blood clot in the legs that can travel to the lungs and become even more dangerous. Nearly one-half of patients with a DVT can also develop a cluster of complications called postthrombotic syndrome and characterized by pain, swelling, a sensation of heaviness, and skin deterioration.

The new study included 189 patients with DVT who received either conventional blood-thinning treatment alone or conventional treatment plus additional catheter-directed thrombolysis (CDT) using the powerful clot-busting drug alteplase.

Full Story »



Doctors May Be Distracted by Gadgets


Does attention to your electronic devices result in "distracted doctoring?" An article in the Raleigh News Observer suggests that such distractions occur all too frequently in healthcare settings.



Silent Strokes Linked to Memory Loss


An article in USA Today suggests a link between elders' silent strokes and memory loss.


Should Physicians Use E-Mail
to Communicate With Patients?
Physicians offer differing opinions on the risks and benefits of communicating with patients via e-mail, as illustrated in an article published in The Wall Street Journal.



Normal Bone Density Can Delay Retest


A recent study indicates that patients whose bone density tests show normal-range results can schedule retests after longer intervals than previously recommended, according to an article in The New York Times.


AMDA Long Term Care Medicine 2012 —
"A Mission from the Heart"
March 8-11, San Antonio, Texas

AMDA's annual meeting provides a unique educational and informational forum to professionals in long term care. Attendees will have the opportunity to learn the newest clinical developments in geriatric medicine along with best practices in medical management and direction, policy and regulatory updates, and advances in translating research into practice.

Read more »



Have a product or service you want to market to geriatricians, other physicians who treat aging patients, PAs, or NPs or are you a physician recruiter with a practice partnership opening, academic appointment, or staff position to fill quickly? Aging Well offers many flexible advertising programs designed to maximize your results. From print advertising to e-newsletter sponsorships, website advertising to direct mail opportunities, Aging Well helps achieve your goals. E-mail our experienced account executives today at sales@gvpub.com for more information or call 800-278-4400!

The Physician Recruitment Center (www.AgingWellmag.com/PRC) gives physician recruiters a powerful tool to fill partnership opportunities, academic appointments, and hospital staff positions. Aging Well drives geriatricians and other physicians who treat older adults to our website regularly for the best coverage of industry news and trends. As a result, the Physician Recruitment Center has become a resource for professionals looking for new opportunities, as well as those physicians just curious to see what's out there.


Aging Well is mobile for iPhone, iPad and Android users! Visit www.AgingWellmag.com/digital on your phone's browser to view the mobile version of this issue and bookmark us for future issues.



You will need Adobe Flash Player to view your digital issue. Go here for a free download.