STD Prevalence Demands
Clinical Awareness
According to the Centers for Disease Control and Prevention, 15% of new STD/HIV infections occur in adults over the age of 50. Clinicians must be proactive in discussing patients' sexual status, improving prevention and education efforts, and developing strategies to treat STDs and HIV/AIDS. Read more »

Detecting Artery Blockage
With Light and Sound
New research is seeking to detect cardiovascular disease earlier—when it's easier to treat—using light and sound waves to detect fatty deposits in tissues. Read more »

Dementia-Related
Behavior Management
Successful behavior management involves a combination of nonpharmacological approaches tailored to meet a patient's needs in addition to one or more available medications. Read more »



Have a question you want answered by one of our experts? Send your question to
AWeditor@gvpub.com
and it may be featured in an upcoming e-newsletter or print issue.



OneTouch Verio IQ System
With PatternAlert Technology
The new OneTouch Verio IQ System with PatternAlert Technology helps patients with diabetes easily identify patterns of high and low blood sugar levels so they can prevent such future events. The meter displays high and low patterns on screen with messages indicating patterns that deviate from the norm, and it compares the current result with previous ones. The system is designed specifically for patients who take insulin because they are at the highest risk of experiencing hypoglycemia and regularly test their blood glucose levels to adjust insulin intake. Learn more »



VueZone


Family members or other caregivers can monitor the activities of elders living independently via the VueZone monitoring system. The system features wireless cameras placed in areas with high potential for mishaps, such as stairwells or front entry steps, allowing surveillance without compromising privacy. Cameras can be mounted in interior or exterior locations. The system offers access to streaming footage via the Internet or apps for the iPhone and Android. The motion-detection feature provides e-mail alerts about activity occurring wherever cameras are located. Learn more »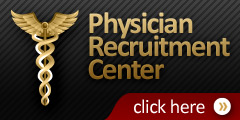 Aging Well is mobile for iPhone, iPad and Android users! Visit www.AgingWellmag.com/digital on your phone's browser to view the mobile version of this issue and bookmark us for future issues.



You will need Adobe Flash Player to view your digital issue. Go here for a free download.



In the case of severe allergic reactions, EpiPens can make the difference between life and death. But their use among older adults warrants special considerations and requires that physicians provide patient guidance for proper usage.

For patients with illnesses such as heart disease, diabetes, or Parkinson's disease, using an EpiPen can exacerbate their conditions. Particularly with elder patients, physicians should advise them to follow up at the emergency department any time they use an EpiPen.

And as in most cases, a little education goes a long way. Make sure that elder patients for whom you prescribe an EpiPen understand its purpose, use, and the concerns associated with it.

In addition to reading our e-newsletter, be sure to visit Aging Well's website at www.AgingWellmag.com, where you'll find news and information that's relevant and reliable. We welcome your feedback at AWeditor@gvpub.com. Follow Aging Well on Facebook too.

— Barbara Worthington, editor



EpiPen 101 for Elders
By Jessica Girdwain


For people who experience severe allergic reactions, an EpiPen is a true lifesaver. "The main function of the pen is to treat anaphylaxis and stop the most life-threatening symptoms. It doesn't relieve all symptoms, but it's an emergency treatment that will help someone survive the most severe part of a reaction—shock—and stabilize the heart before emergency help arrives," says Rosemary Laird, MD, medical director of the Health First Aging Institute and The Center for Family Caregivers in Melbourne, Florida.

Venom from insect stings, such as from bees and wasps; pollen; and certain foods are common allergens that can cause people to go into anaphylaxis. Laird points out that although food allergies are common in children (peanuts are a good example), adults can have them as well, including allergies to shellfish and soy. Soy, which is increasingly added to processed foods, isn't always recognized as an allergen.

Full Story »



Planning for the End of Life


Futile end-of-life measures can cause patients needless pain and substantially escalate costs of care, according to an article in The Sacramento Bee. It's important for physicians to urge patients to document their wishes for end-of-life treatment.



Tracking Mood, Social Life to Manage Illness


According to an article in The Wall Street Journal, insight prompted by patients' questionnaire responses can help physicians determine how aggressively to treat an illness and what alternative therapies to offer their patients.



Alzheimer's Research Is Called Stunning


Could a skin cancer drug hold promise for the treatment of Alzheimer's disease? According to an article in The Columbus Dispatch, some scientists are hopeful.



Combo Therapy May Ease Fatigue After Stroke


According to an article at FoxNews.com, a specialized combination therapy may contribute to relieving fatigue following a patient's stroke.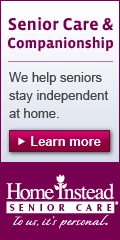 ASA's Aging in America Annual Conference will welcome more than 3,000 attendees from March 28 through April 1 in Washington, DC. The gathering of multidisciplinary professionals in areas of aging will include those engaged in healthcare, education, business, and healthcare policy. All conference activities will be held at the Marriott Wardman and Omni Shoreham Hotels.

Participants from around the globe will explore the latest techniques and best practices that contribute to serving elders, the fastest-growing segment of the population. The conference provides an ideal venue for networking, sharing ideas, and learning from others involved in similar professional pursuits related to the field of aging.

Sessions will focus on areas such as Alzheimer's disease, caregiving, workforce issues, physical and cognitive health, LGBT older adults, end-of-life issues, and elder nutrition along with myriad others. In addition to the many seminars and workshops, ASA's Leadership Academy will offer 33 continuing education credits.

An array of nationally recognized aging, healthcare, government, and policy experts will share their insight on aging issues. Attendees can immerse themselves in the latest information on aging, network with colleagues to share viewpoints, and meet experts who can provide solutions to pressing problems related to aging patients and clients.



Have a product or service you want to market to geriatricians, other physicians who treat aging patients, PAs, or NPs or are you a physician recruiter with a practice partnership opening, academic appointment, or staff position to fill quickly? Aging Well offers many flexible advertising programs designed to maximize your results. From print advertising to e-newsletter sponsorships, website advertising to direct mail opportunities, Aging Well helps achieve your goals. E-mail our experienced account executives today at sales@gvpub.com for more information or call 800-278-4400!


The Physician Recruitment Center (www.AgingWellmag.com/PRC) gives physician recruiters a powerful tool to fill partnership opportunities, academic appointments, and hospital staff positions. Aging Well drives geriatricians and other physicians who treat older adults to our website regularly for the best coverage of industry news and trends. As a result, the Physician Recruitment Center has become a resource for professionals looking for new opportunities, as well as those physicians just curious to see what's out there.