Have a question you want answered by one of our experts? Send your question to
AWeditor@gvpub.com
and it may be featured in an upcoming e-newsletter or print issue.



Crest Fall Fighter
Fall Management
Crest Fall Fighter Fall Management products are designed to help elders avoid falling. Fall Fighter Chair and Bed Monitors feature spring and pad alarms that alert caregivers of a patient's movement or self-transfer that may create an immediate fall risk. The alarm automatically resets when a patient returns to the pad and can quickly be muted via a reset button. A battery cover hides the device controls and can be secured to prevent tampering. Different color LED displays indicate low battery and active status. Learn more »



Pen-X


Pens at a nurses' station in hospitals, nursing homes, rehabilitation centers, and other facilities are often used dozens of times per day by healthcare professionals. To combat the spread of bacteria such as MRSA, staph, and C diff, Pen-X offers a no-tip tabletop or wall-mounted pen sanitizer. Simply dipping a pen into the Pen-X solution quickly sanitizes it, killing 99.9% of germs. It dries in seconds and doesn't affect a pen's writing ability. Learn more »



Janska Wellness Wear


Comfort and easy fit are key to clothing design at Janska Wellness Wear. Ideal for patients with limited mobility, the clothing line features easy-on, easy-off garments of soft Polartec fleece that promote dignity and confidence. The oversized buttons are safe for Alzheimer's and dementia patients and simplify caregivers' tasks. Fabrics are durable, washable, and wrinkle and odor resistant and are suitable for treatment. Learn more »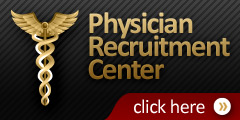 ACP Internal Medicine
2012 Preview, AGS Annual Scientific Meeting Preview , AMDA Conference Wrap-Up

ACP Internal Medicine 2012 Preview

The American College of Physicians' (ACP) Internal Medicine 2012 will be held April 19 to 21 at the Ernest N. Morial Convention Center in New Orleans. Conference highlights include an array of clinical skill activities, hospital medicine educational sessions, networking opportunities, and several planned special events.

With more than 7,000 attendees expected, the conference provides industry-supported symposia, CME credit opportunities, educational sessions, and an exhibit hall featuring representatives from the areas of diagnostics, medical equipment, nutrition, pharmaceuticals, electronic medical records, and IT.

Attendees can access the latest information on topics such as diabetes, hypertension, noncoronary emergency cardiac events, deep vein thrombosis, and fall risk management.

The ACP's Job Placement Center offers physicians a venue for looking into career opportunities through informational materials and job postings.

Read more »



We'll be exhibiting at the American College of Physicians Internal Medicine Conference in New Orleans this week! If you're attending ACP, please stop by Booth #1738 for a copy of our current issue and for a free subscription!



Have a product or service you want to market to geriatricians, other physicians who treat aging patients, PAs, or NPs or are you a physician recruiter with a practice partnership opening, academic appointment, or staff position to fill quickly? Aging Well offers many flexible advertising programs designed to maximize your results. From print advertising to e-newsletter sponsorships, website advertising to direct mail opportunities, Aging Well helps achieve your goals. E-mail our experienced account executives today at sales@gvpub.com for more information or call 800-278-4400!


The Physician Recruitment Center (www.AgingWellmag.com/PRC) gives physician recruiters a powerful tool to fill partnership opportunities, academic appointments, and hospital staff positions. Aging Well drives geriatricians and other physicians who treat older adults to our website regularly for the best coverage of industry news and trends. As a result, the Physician Recruitment Center has become a resource for professionals looking for new opportunities, as well as those physicians just curious to see what's out there.


Aging Well is mobile for iPhone, iPad and Android users! Visit www.AgingWellmag.com/digital on your phone's browser to view the mobile version of this issue and bookmark us for future issues.



You will need Adobe Flash Player to view your digital issue. Go here for a free download.