Digital Pillbox
The Digital Pillbox app and widget from Iconosys, Inc, a mobile safety smartphone application developer, reminds, tracks, and notifies users and their caregivers about patients' medication, vitamin, and supplement consumption. It maintains a schedule of medications and other consumables while storing a record of past consumption and keeping users on schedule to maintain medicinal regimens via an alarm notification system that makes users aware and helps them complete daily medication routines. Care providers can be notified daily or at specified frequencies via e-mail with an electronic spreadsheet indicating medications taken. Providers can save such informational data for future reference and share or export it in conjunction with ongoing evaluation of the user's health conditions. Learn more »



Genesis Touch


Recently introduced telehealth technology, the Genesis Touch, provides an easy-to-use Android-based tablet that offers patients and their families improved information and flexibility while delivering a richer interaction between patients and their healthcare providers. The personal health device collects a patient's vital signs and transmits the information to Honeywell's LifeStream Management Suite, allowing healthcare providers to track and monitor patient data. Learn more »



OneTouch Verio IQ System


The OneTouch Verio IQ System with PatternAlert technology makes it quick and easy to recognize patterns of high and low blood sugar levels so patients can take action to prevent future fluctuations. Designed specifically for diabetes patients who take insulin due to the risk of hypoglycemia, the meter enables patients to test blood glucose to allow for adjustments to insulin for meals and other activities. The system tracks patterns lasting at least two to three successive days. It features proprietary PatternAlert Technology to detect patterns that are most relevant without producing excessive alerts. Learn more »


Aging Well is mobile for iPhone, iPad and Android users!

Visit www.AgingWellmag.com/digital on your phone's browser to view the mobile version of this issue and bookmark us for future issues.



You will need Adobe Flash Player to view your digital issue. Go here for a free download.


American Society on Aging's Aging in America Conference

The American Society on Aging's Aging in America Conference, held March 28 to April 1 in Washington, DC, brought together professionals in numerous disciplines, including nurses, care managers, social workers, mental health professionals, counselors, and assisted-living facilities administrators, all of whom are committed to improving the lives and environments of aging Americans.

Programs focused on numerous topics, including discussion of the Affordable Care Act, elders' nutrition issues, older adults' care management, mental health concerns, assisted-living and long term care facilities, elder drug and alcohol abuse, the future of elder care, and baby boomers' influence on aging issues.

Political figures, including Kathy Greenlee, JD, assistant secretary for aging for the Administration on Aging, and Allyson Schwartz, MSW, US Representative from Pennsylvania's 13th Congressional District, discussed their perception of how the 2012 election results will influence the quality and scope of elders' healthcare in America.

During various sessions, academicians and pundits offered their views on caregiver needs, state policy trends, Medicare and Medicaid reforms, and the future of entitlement programs.

A panel of experts outlined ways baby boomers will transform aging over the next 10 years. With this generation's expanded life expectancy, experts suggested boomers intend to enjoy vital, active lives for many more years. They expect boomers to influence the way this generation lives their later years with a continuing or renewed sense of purpose.

Rhonda Randall, DO, executive vice president and chief medical officer for UnitedHealthcare Medicare & Retirement, said she expects baby boomers to be more sophisticated purchasers of healthcare, seeking customized insurance plans designed to meet personal needs.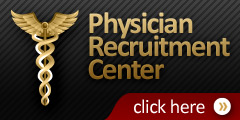 "They want more information and control over their healthcare," she said. "If they see something better that fits their needs, they'll change plans. We see this as having a positive impact on healthcare—more demand means more competition, and more competition means more innovation." She also alluded to boomers' strong desire to remain independent, which could lead to expansion of both home- and community-based elder care.



Have a product or service you want to market to geriatricians, other physicians who treat aging patients, PAs, or NPs or are you a physician recruiter with a practice partnership opening, academic appointment, or staff position to fill quickly? Aging Well

offers many flexible

advertising programs designed to maximize your results. From print advertising to e-newsletter sponsorships, website advertising to direct mail opportunities, Aging Well helps achieve your goals. E-mail our experienced account executives today at sales@gvpub.com for more information or call 800-278-4400!


The Physician Recruitment Center (www.AgingWellmag.com/PRC) gives physician recruiters a powerful tool to fill partnership opportunities, academic appointments, and hospital staff positions. Aging Well regularly drives geriatricians and other physicians who treat older adults to our website for the best coverage of industry news and trends. As a result, the Physician Recruitment Center has become a resource for professionals looking for new opportunities, as well as those physicians just curious to see what's out there.