Too Little Mental Health Care
for Seniors
As baby boomers age, the need for mental health care and associated professionals is likely to increase substantially, according to an article in USA Today.



Rapid Rise in Boomer Addicts Reported


Over the past decade, the number of baby boomers reporting illicit drug use and seeking help with rehabilitation has risen dramatically, according to an article in the Orlando Sentinel.

Cash Helps Docs Go
to Electronic Records
Although switching to electronic medical records can present a significant challenge, it can prove effective in streamlining practice management, according to an article in The Columbus Dispatch.

Can House Calls Cut
Health Costs?
With the pressure to improve the care of chronically ill homebound older adults, innovative home care programs can help to reduce healthcare costs, according to an article in The Boston Globe.



It's often thought that binge drinking is a problem unique among college students, but US statistics on alcohol use and abuse indicate otherwise. More than 38 million US adults binge drink four times per month on average, according to statistics from the Centers for Disease Control and Prevention. Defined for women as consuming four or more drinks, and for men as five or more drinks on one occasion, binge drinking has become a cause for concern related to older adults. Educational programs related to binge drinking may go a long way toward preventing the problem among this population segment.

And new research presents added incentive to motivate older adults to avoid this ill-advised imbibing. New studies highlighted at last month's Alzheimer's Association International Conference in Vancouver suggest that moderate alcohol use in late life, heavier use earlier in life, and binge drinking in late life increase the risk of cognitive decline. That association alone should provide sufficient incentive for patients to moderate their alcohol consumption. Be sure to make them aware of the connection between binge drinking and the increased risk of cognitive impairment.

In addition to reading our e-newsletter, be sure to visit Aging Well's website at www.AgingWellmag.com, where you'll find news and information that's relevant and reliable. We welcome your feedback at AWeditor@gvpub.com. Follow Aging Well on Facebook, too.

— Barbara Worthington, editor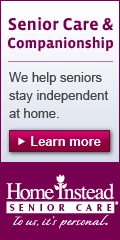 Late-Life Binge Drinking May Increase
Risk of Cognitive Decline

Light to moderate alcohol consumption has generally been considered to have some health benefits, including possibly reducing the risk of cognitive decline. However, two studies reported at last month's Alzheimer's Association International Conference in Vancouver suggest that moderate alcohol use in late life, heavier use earlier in life, and binge drinking in late life increase the risk of cognitive decline.

"The many dangers of misuse of alcohol and some of its possible benefits have been widely reported, and there needs to be further clarification by the scientific community," said William Thies, PhD, the Alzheimer's Association chief medical and scientific officer. "Certainly no one should start drinking in order to reduce Alzheimer's risk, as these two new reports attest.

"We need to know more about what factors actually raise and lower risk for cognitive decline and Alzheimer's disease," he continued. "To do that, we need longer-term studies in larger and more diverse populations, and we need more research funding to make that happen. We have learned incredible amounts about heart disease and stroke risk from long-term research like the Framingham Study; we have solidly proven lifestyle risk factors that people can act on every day. Alzheimer's now needs its version of that research."

Full Story »