October 2015 | Archive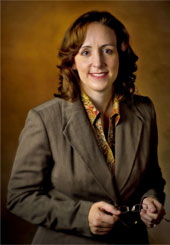 Help Patients Become Savvy
Health Care Consumers

You've had patients ask during office visits about various therapies, medications, and nontraditional treatments, "Doc, what do you think of this? Will this work? I found it on the Web."
For me, it's likely to prompt a heavy sigh. Sure, one part of me is glad patients or caregivers are interested enough in their health to spend time on it, but the other part of me wants to personally remove all traces of those predatory commercial websites from cyberspace. The fine print on these products actually says, "These statements have not been evaluated by the FDA. These products are not intended to diagnose, treat, cure, or prevent any disease."
When I have patients and caregivers who want to become knowledgeable about their health and stay current on new breakthroughs, I want to support that. Here is a list of my favorite websites and resources to recommend.
Aging-Specific Information
Medication Management Information
Current Topics in Aging
General Health Information
Evidence-Based Information
Directing patients to reliable information on the Web can encourage their participation in their own health care and ensure that they don't fall victim to scams and misinformation.
— Rosemary Laird, MD, MHSA, AGSF, is a geriatrician, executive medical director of senior services for Florida Hospital at Winter Park, and past president of the Florida Geriatrics Society. She is a coauthor of Take Your Oxygen First: Protecting Your Health and Happiness While Caring for a Loved One With Memory Loss.