Caring for Elderly People in the Age of COVID-19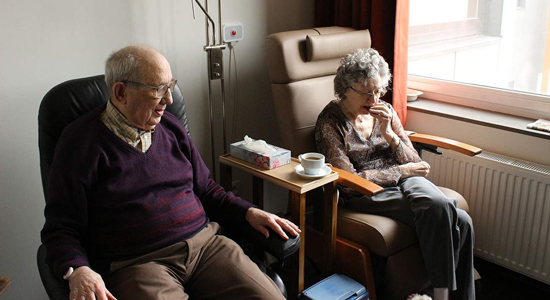 When Christopher Johnson, PhD, a clinical professor of sociology at Texas State University, is asked about the global spread of the COVID-19 pandemic, he says: "The biggest threat to older people right now is younger people. Younger people can be carriers [of COVID-19] to older people and those with autoimmune diseases."
Johnson, whose research is in dementia and aging studies, worries because younger people who don't show any symptoms of the virus are potential carriers. He says the isolation and current hysteria over the virus are also hard on elders.
"I think the long term care community is going to have to get creative," Johnson says. When nursing homes close their doors to family and other visitors, facilities must turn to such things as FaceTime and video conferencing calls, Johnson says.
Another serious issue for those who suffer with dementia is that they may not understand who they are speaking with. Johnson explains that Alzheimer's disease can be like time travel -- because some sufferers could be living more in their past than in the present day.
In 2000, Johnson coauthored with his wife, Dr. Roxanna H. Johnson, an article titled "Alzheimer's Disease as a 'Trip Back in Time,'" for the American Journal of Alzheimer's Disease, with an update of their time travel model in a 2018 article in Behavioral Science.
"Understanding time travel is a massive education of families. They don't know how to communicate with family members who have cognitive disabilities." Johnson calls this issue "proper recognition." This is when family egos get in the way, Johnson says, and it is not unusual for someone to say, "If they don't recognize me why should I visit?"
While Johnson stressed the importance of limiting close physical contact to slow the spread of coronavirus, he suggested a return to the written word. Families could write letters, share old photos, or send gifts such as their loved one's favorite foods or music.
While the health and safety of this vulnerable population is paramount, Johnson also suggests that people take this time to talk with their senior family members who have knowledge to share.
"It is up to the young to listen to these life lessons," he says. Reminiscing, which taps on long term memory, gets them to talk about the old days. This a useful and normal thing to do during this time. Ask how it was during the polio epidemic during the 1940s and 1950s, what was rationing like during World War II, or talk about any other social upheavals in the last 50 years."
"They have interesting stories to tell," Johnson says, and practical advice to share. "There are so many things they can teach us."
Texas State sophomore Kaylee Williams has been performing her twirl routines outside an assisted-living facility in her hometown. Read her story.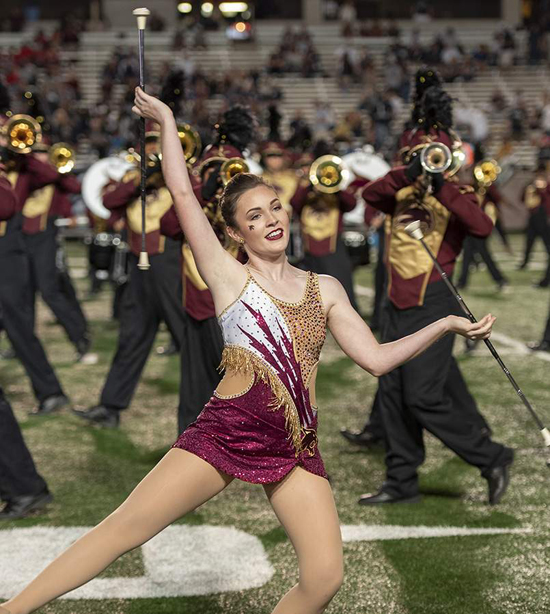 Source: Texas State University